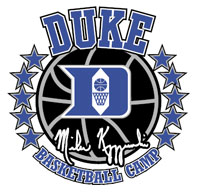 Under the direction of Hall of Fame head coach Mike Krzyzewski and America's premier college coaching staff, the Duke Basketball Camp celebrates its 27th anniversary in 2007. As in the previous 26 editions, this year's camp continues Coach K's emphasis on fundamentals and a competitive atmosphere as the major vehicles to individual growth.
Participants in the Duke Basketball Camp benefit from a wealth of experienced instructors and speakers. An eight-time National Coach of the Year and the leader of three NCAA championship teams, Coach K is regarded as one of the leading teachers of the game. Coach K's Duke coaching staff serves as the perfect complement to his teaching as all three assistant coaches were successful players under his leadership.
Top college and high school coaches and standout players from across the country complete the nucleus of the camp's instructional corps, giving participants first-hand insight and training from the experts who know what it takes to improve, on and off the court.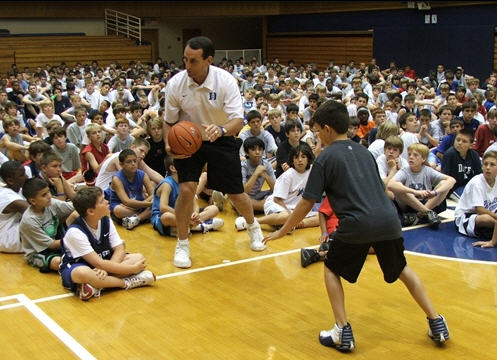 Each five-day session is crammed with the kind of hands-on teaching that will make a difference in your game. From beginning to end, campers are exposed to a high level of intense basketball instruction and motivation that will assist beginners and experienced players alike.
Eligibility: The camp is open to boys ages 9 through high school seniors.
Registration: Online Registration will be available in late March. Visit the Duke Basketball Camp web site to learn more.
Application / Brochure: Camp applications / brochures will be mailed out in early March to pevious camp attendees. If you have not attended the camp before, please register online.
If you have any additional questions, you can contact the basketball office at 919-684-8515 Monday through Friday between 8:30 AM – 12:00 PM.